Twilight Eclipse en Avant-Première au Festival du Film de Los Angeles!
Le Los Angeles Film Festival acceuillera le Troisième Chapitre de Saga Twilight le 24 Juin 2010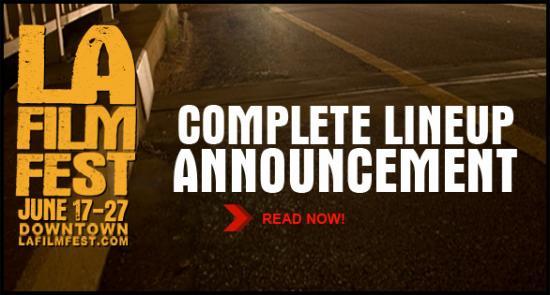 Je vous propose de découvrir ce Festival où le Cast de la Saga se retrouvera pour l'avant-première d'Eclipse!
L'édition 2010 de Los Angeles Film Festival met en vedette le meilleur du cinéma américain et du cinéma international, le lien entre le public amoureux du cinéma avec des réalisateurs acclamés, les professionnels de l'industrie cinématographique et des talents émergents du monde entier.
Maintenant dans sa 16e année,le Los Angeles Film Festival du film indépendant présente plus de 200 longs et courts métrages, des documentaires et des vidéoclips. L'édition 2010 de Los Angeles Film Festival a lieu du 17 au 27 Juin 2010 à Los Angeles.
Abonnez-vous à la newsletter du Los Angeles 2010 Festival du film,mises à jour régulières et des nouvelles sur les projections de cette année et sur les événements,pour ce faire rendez-vous ici!
Pour les plus curieux,je vous laisse apprécier le riche et fabuleux programme de cet évènement:
Soirée d'ouverture:
The Kids Are All Right (Gilbert PRODUCTEURS Lisa Cholodenko Lisa Cholodenko DIRECTEUR écrivains, Stuart Blumberg Gary, Jeffrey Levy-Hinte, Rattray Céline, Horowitz Jordanie, Lundberg Taplin Daniela, Philippe Annette Bening Hellman CAST, Julianne Moore, Mark Ruffalo, Mia Wasikowska, et Josh Hutcherson) - Deux enfants adolescents (Wasikowska, Hutcherson) conçu par insémination artificielle obtiennent le droit de rechercher leur père biologique et de l'introduire dans la vie de famille que leurs deux mères (Bening, Moore) ont construit pour eux. Une fois que le donateur (Ruffalo) est trouver, le ménage ne sera plus jamais le même,les liens familiaux sont définis, redéfinis, et re-re-définis.
Soirée de Clôture:
Despicable Me (Réalisateurs Chris Renaud, les écrivains Pierre Coffin Cinco Paul, PRODUCTEURS Daurio Ken Christopher Meledandri, John Cohen, Janet Healy CAST Steve Carell, Jason Segel, Russell Brand, Kristen Wiig, Will Arnett, Danny McBride, Clement Jemaine, Miranda Cosgrove, Jack McBrayer, et Julie Andrews) - Un des plus grands super-vilains du monde,Gru (voix de Steve Carell),planifie le plus grand hold-up dans l'histoire du monde: voler la lune (Oui, la lune!) dans Despicable Me. Entouré par une armée d'espiègle "minionsand" jaune,armé de son arsenal de rayons réducteurs,de rayons gel, et des véhicules prêts au combat, Gru triomphe de tous ceux qui s'opposerait à ses succès. Jusqu'au jour où il rencontre l'immense volonté de trois "littlegirls" qui le regarde et vois quelque chose que personne d'autre n'a: un potentiel de papa. Despicable Me sort à l'échelle nationale en Real D 3D le 9 Juillet 2010. Première mondiale
BONUS uniquement sur INVITATION: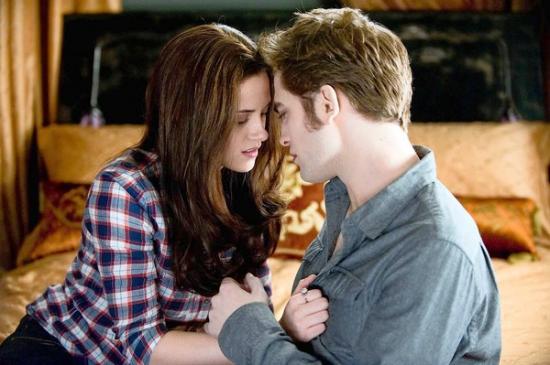 The Twilight Saga: Eclipse

(Réalisateur David Slade PRODUCTEURS WRITER Melissa Rosenberg Wyck Godfrey, Greg Mooradian, Karen Rosenfelt CAST Kristen Stewart, Robert Pattinson, Taylor Lautner, Ashley Greene, Billy Burke, Peter Facinelli, Elizabeth Reaser, Nikki Reed, Kellan Lutz, Jackson Rathbone, et Dakota Fanning ) - Dans Eclipse, Bella se retrouve une fois de plus entourée par le danger,Seattle est ravagé par une série de meurtres mystérieux et un vampire malveillant continue sa quête de vengeance. Au milieu de tout cela, elle est forcée de choisir entre son amour pour Edward et son amitié avec Jacob - sachant que sa décision a le potentiel d'enflammer la lutte entre vampires et loup-garou. Première mondiale
PROJECTIONS DE GALA:
Animal Kingdom - Australie (réalisateur / auteur David Michod PRODUCTEUR Liz Watts CAST Ben Mendelsohn, Joel Edgerton, Guy Pearce, Luke Ford, Jacki Weaver, Sullivan Stapleton, James Frecheville)
Cyrus (Directeurs / graveurs Jay Duplass, Mark Duplass producteur Michael Costigan CAST John C. Reilly, Jonah Hill, Marisa Tomei, Catherine Keener, Matt Walsh)
Mahler sur le divan Mattes (Couch der Mahler AUF) - Allemagne / Autriche (directeurs / Percy Adlon écrivains, Felix O. PRODUCTEURS Adlon Adlon Eléonore, Ernst WR Burkhard, Seitz Konstantin Barbara CAST Romaner, Silberschneider Johannes, Karl Markovics, Mücke Friedrich, Eva, Lena Stolze, Nina Berten, Karl Fischer, Mathias Franz Stein, Max Mayer)
Revolución - Mexique (Mariana Chenillo ADMINISTRATION, Fernando Eimbcke, Amat Escalante, Gael García Bernal, Rodrigo García, Diego Luna, Gerardo Naranjo, Rodrigo Pla, Carlos Reygadas, Riggen Patricia Mariana Chenillo ECRIVAINS, Fernando Eimbcke, Amat Escalante, Diego Luna, Gabriel Nonce, Gerardo Naranjo, Laura Santullo, Carlos Reygadas, Patricia Riggen, Jorge Riggen PRODUCTEURS Pablo Cruz)
Waiting For Superman (Directeur Davis Guggenheim ECRIVAINS Davis Guggenheim, Billy Kimball PRODUCTEUR Lesley Chilcott FEATURING Geoffrey Canada, Michelle Rhee, Daisy Esparza, Bianca Hill, Anthony Black, Bill Strickland)
CONCOURS récit:
Sweat Dog (Sagee Aragh) - Iran / Etats-Unis (Directeur Hossein Keshavarz ECRIVAINS Hossein Keshavarz, Maryam Maryam Azadi PRODUCTEURS Azadi, Hossein Keshavarz, Alan Oxman CAST Ahmad Akbarzadeh, Tahereh Esfahani, Bagher Forohar, Shahrokh Taslimi, Rahim Zamani)
Une famille (Fr Familie) - Danemark (Directeur Pernille Fischer Christensen rédacteurs: Kim Fupz Aakeson, Pernille Fischer Christensen PRODUCTEURS Sisse Graum Jørgensen, Vinca Wiedemann CAST Jesper Christensen, Lene Maria Christensen, Line Kruse, Pilou Asbæk, Anne Louise Hassing)
Bonjour Lonesome - (Réalisateur / Scénariste / Producteur Adam Reid CAST Sabrina Lloyd, James Urbaniak, Lynn Cohen, Harry Chase, Nate Smith, Kamel Boutros)
Le Nouvel An - (Réalisateur Brett ECRIVAINS Haley / producteurs Brett Haley, Elizabeth Kennedy CAST Trieste Kelly Dunn, Ryan Hunter, Kevin Wheatley, Linda Lee McBride, Marc Petersen, Lance Brannon)
De l'amour et autres démons (Amor y otros Del demonios) - Colombie / Costa Rica (réalisateur / auteur Hilda Hidalgo producteurs Laura Imperiale, Clara Maria Ochoa, Laura Pacheco, Hilda Hidalgo CAST Pablo Derqui, Eliza Triana, Jordi Dauder, Joaquin Climent, Margarita Rosa de Francisco, Damián Alcázar, Martha Leal)
Orly - Allemagne / France (Réalisateur / auteur Angela Schanelec PRODUCTEURS Gian Piero Ringel-, Angela Schanelec CAST Natacha Régnier, Bruno Todeschini, Mireille Perrier, Emile Berling, Jirka Zett)
Parade - Japon (Réalisateur / auteur Isao Yukisada PRODUCTEURS Mamoru Inoue, Testsu Kuchigouchi, Atsushi Sugai, Ryuta Inoue CAST Tatsuya Fujiwara, Karina, Shihori Kanjiya, Kento Hayashi, Keisuke Koide)
Upstate - (Directeurs Katherine Nolfi, Andrew Luis WRITER Katherine Nolfi PRODUCTEUR Melanie Pimentel CAST Iracel Rivero, Max Arnaud, Suzan Mikiel Kennedy)
The Knife Wolf - (Réalisateur / Scénariste / Producteur Laurel NAKADATE CAST Christina KOLOZSVARY, Julie Potratz)
Compétition documentaire:
Appareil photo, caméra (Malcolm Murray écrivain Michael Meyer PRODUCTEUR Josh Han'er)
Circo - Etats-Unis / Mexique (Réalisateur Aaron Schock PRODUCTEURS Aaron Schock, Sally Jo Fifer, Jannat Gargi ECRIVAINS Aaron Schock, Mark Becker)
Sunshine Everyday: L'histoire de Fishbone (Réalisateurs et producteurs Chris Metzler, Lev Anderson FEATURING Fishbone, puces, Ice-T, Perry Farrell, Gwen Stefani, Branford Marsalis, et rapporté par Laurence Fishbone)
Adieu - Pays-Bas (Réalisateur / auteur Ditteke Mensink PRODUCTEUR Pieter van Huijstee)
Life With Assassiner - Canada (Directeur John Kastner PRODUCTEURS Deborah Parcs, Silva Basmajian)
Make Believe (Directeur J. Clay Tweel producteur Steven Klein FEATURING Siphiwe Fangase, Hiroki Hara, Bill Koch, Krystyn Lambert, Derek McKee, Nkumbuzo Nkonyana)
Un éléphant Lucky (Directeur Lisa Leeman WRITER Christina Colissimo Colissimo PRODUCTEURS Cristina, Jordana Glick-Franzheim, Miriam Culter à la flore de l'éléphant, David Balding, Carol Buckley, Laura Balding, Willie Theison)
Vlast (Power) (Réalisateur / Producteur Cathryn Collins)
Où m'emmenez-vous? (Directeur Kimi Takesue PRODUCTEURS Kimi Takesue, Richard Beenen)
SHOWCASE INTERNATIONAL:
1428 - Chine (Directeur Du Haibin PRODUCTEURS Ben Tsiang, Du Haibin)
L'Armée du crime - France (les écrivains Robert Guédiguian Robert Guédiguian, Serge Le Péron, Gilles Taurand PRODUCTEURS Barneaud Dominique, Marc Bordure, Robert Guédiguian Simon Abkarian CAST, Virginie Ledoyen, Robinson Stévenin, Grégoire Leprince-Ringuet, Lola Naymark, Yann Trégou't, Ariane Ascaride, Jean-Pierre Darroussin, Ivan Franek, Adrien Jolivet)
Bibliothéque Pascal - Allemagne / Hongrie / Royaume-Uni (réalisateur / auteur Szabolcs Hajdu PRODUCTEURS Iván Angelusz, Andras Hamori, Gábor Kovács CAST Orsolya Török-Illyés, Oana Pellea, Andi Vasluianu, Shamgar Amram, Mihai Constantin, Lujza Hajdu)
Café Noir - Corée du Sud (Réalisateur / Scénariste Jung Sung-il PRODUCTEUR Kim Jong-Shin a remporté CAST Ha-Kyun, Kim Hye-na, Jung Yu-mi)
Disco & guerre atomique (Disko ja Tuumasõda) - Estonie / Finlande (Kilmi Jaak DIRECTEUR, Kiur Aarma Kilmi Jaak écrivains, Kiur Aarma PRODUCTEURS Bardy Aleksi, Sucksdorff Annika, Helsinki Filmi, Aarma Kiur FEATURING Viira Gerda, Vuks Oskar, Toomas Pool, Jaan-Joosep Puusaag, Kotka Einar août Aleksandr, Birgit Veemaa, Roosipuu Katrin)
Down Terrasse - Angleterre (Directeur Ben Wheatley ECRIVAINS Ben Wheatley, Robin Hill producteur Andy Starke CAST Robert Hill, Robin Hill, Julia Deakin, Kerry Peacock, Tony Way, David Schaal, Michael Smiley, Gareth Tunley)
Eastern Plays - Bulgarie (réalisateur / auteur Kamen Kalev PRODUCTEURS Kamen Kalev, Stefan Piryov, Fredrik Zander CAST Christo Christov, Ovanes Torosian, Saadet Isil Aksoy, Nikolina Yancheva)
Eyes Wide Open Pkuhot Einaym () - Israël / Allemagne / France (Directeur Haim Tabakman WRITER Merav Doster PRODUCTEURS Rafael Katz, Michael Eckelt, Isabelle Atttal, David C. Barrat CAST Zohar Strauss, Ran Danker, Tinkerbell)
Family Tree (L'arbre et la foret) - France (directeurs / écrivains Olivier Ducastel, Jacques Martineau PRODUCTEURS Kristina Larsen, Gilles Sandoz)
Slumber Golden (Goruden Suramba) - Japon (directeur Yoshihiro Nakamura ECRIVAINS Yoshihiro Nakamura, Tarnio Hayashi, Kenichi Suzuki PRODUCTEURS Yosushi Uta Gawa, Hitoshi Endo, Hisashi Usui CAST Masato Sakai, Yuko Takeuchi, Hidetaka Yoshioka, Gekidan Hitori, Teruyuki Kagawa)
Juge (Xi Tou) - Chine (directeur Liu Jie Liu Jie ECRIVAINS, Gao Shan PRODUCTEURS Liu Jie, Liao Ching-Song CAST Ni Dahong, Mei Ting, Qi Dao, Song Yingchun, Zheng Zheng, Gao Qunshu)
La Pivellina - Autriche / Italie (directeurs Rainer Frimmel, Tizza Covi WRITER Tizza Covi PRODUCTEURS Rainer Frimmel, Tizza Covi CAST Patrizia Gerardi, en Asie Crippa, Tairo Caroli, Walter Saabel)
Liban (Levanon) - Israël (Directeur / Edery PRODUCTEURS écrivain Samuel Maoz Moshe, Edery Leon, Bikel Einat, Sabag Uri, David Silber, Benjamina Mirnik, Ilann Girard Yoav Donat CAST, Itay Tiran, Oshri Cohen, Michael Moshonov, Strauss Zohar, Tasa Dudu, Ashraf Barhom , Reymonde Amsellem).
Le Colporteur (Ambulante El) - Argentine (directeurs / écrivains Eduardo de la Serna, Lucas Marcheggiano, Adriana Adriana Yurcovich PRODUCTEUR Yurcovich)
R - Danemark (directeurs / drame ECRIVAINS Michael Noer, Tobias Lindholm PRODUCTEURS René Ezra, Tomas Radoor CAST Pilou Asbæk, Roland Møller, Dulfi Al-Jabouri)
La Chapelle-Rouge (Det Rode Kapel) - Danemark (Directeur Mads Brügger producteur Peter Engel FEATURING Simon juillet Jørgensen, Jacob Nossell)
Secrets de la tribu - Angleterre / Brésil (Réalisateur José Padilha producteurs Mike Chamberlain, Marcos Prado, Carol Nahra)
Touristes de l'espace - Suisse (Réalisateur / Producteur Christian Frei FEATURING Anousheh Ansari, Jonas Bendiksen, Dumitru Popescu, Charles Simonyi)
Jours Street (Quchis Dgeebi) - Géorgie (Directeur Levan Koguashvili ECRIVAINS Levan Koguashvili, Beoris Frumin, Nikoloz Marr PRODUCTEURS Arhil Gelovani, Gia Bazgadze, Levan Korinteli CAST Guga Kotetishvili, Rusudan Kobiashvili, Irakli Ramishvili, Aleko Begalishvili, George Kipshidze)
Femme de feu semble faite d'eau - Malaisie / Corée du Sud (Réalisateur / Scénariste Woo Ming-PRODUCTEURS Jin Woo Ming-jin, Edmund Yeo CAST Ernest Chong, Chung-Kok Keong, Foo Fei-Ling, Jerrica Lai)
PROJECTIONS D'ÉTÉ:
N'y est pas pour ma santé: Un film sur Levon Helm - (Jacob Directeur Hatley PRODUCTEURS Mary Posatko, Ken Segna FEATURING Levon Helm, Amy Helm, Larry Campbell, Billy Bob Thornton, Teresa Williams, Barbara O'Brien, Sandy Helm)
Les crapauds de canne: La Conquête - Australie / Etats-Unis (réalisateur / producteur Mark Lewis)
Temps froid - (Réalisateur / Scénariste Aaron Katz PRODUCTEURS Brendan McFadden, Jay Van Hoy, Lars Knudsen, Ben Stambler CAST Cris Lankenau, Trieste Kelly Dunn, Raúl Castillo, Robyn Rikoon)
Quatre Lions - Angleterre (réalisateur Christopher Morris ECRIVAINS Christopher Morris, Jesse Armstrong, Sam Bain producteurs Mark Herbert, Derrin Schlesinger CAST Riz Ahmed, Arsher Ali, Nigel Lindsay, Kayvan Novak, Adeel Akhtar)
Rois de la Pâtisserie - (Réalisateurs Chris Hegedus, DA Pennebaker PRODUCTEURS Frazer Pennebaker, Flora Lazar FEATURING Jacquy Pfeiffer, Regis Lazard, Pnilippe Rigollot)
Marwencol - (Réalisateur Jeff Malmberg PRODUCTEURS Jeff Malmberg, Tom Putnam, Matt Radecki, Chris Shellen, Kevin Walsh avec Mark Hogancamp)
Monstres - (Réalisateur / Scénariste Gareth Edwards PRODUCTEURS Allan Niblo, James Richardson CAST Scoot McNairy, Whitney Able)
La nuit nous captures - (Réalisateur / Scénariste Tanya Hamilton PRODUCTEURS Ronald Simons, Sean Costello, Jason Orans CAST Anthony Mackie, Kerry Washington, Jamie Hector, Wendell Pierce, Tariq Trotter, Amari Cheatom, Jamara Griffin, Ron Simons) -
L'histoire Tillman - (Directeur Amir Bar-Lev ECRIVAINS Amir Bar-Lev, Joe Bini, Mark Monroe producteur John Battsek)
Tiny Meubles - (Réalisateur / Scénariste Lena Dunham PRODUCTEURS Alicia Van Couvering, Kyle Martin CAST Lena Dunham, Laurie Simmons, Grace Dunham, Alex Karpovsky, Jemima Kirke, David Appel, Merritt Wever, Amy Seimetz)
Bienvenue sur le Rileys - (Directeur Jake Scott écrivain Ken Hixon producteurs Michael Costigan, Giovanni Agnelli, Scott Bloom CAST James Gandolfini, Kristen Stewart, Melissa Leo)
White Material - France (la réalisatrice Claire Denis ECRIVAINS Claire Denis, Marie N'Diaye producteur Pascal Caucheteux CAST Isabelle Huppert, Isaach de Bankolé, Christophe Lambert, Nicolas Duvauchelle, William Nadylam, Adèle Ado, Ali Barkai, Daniel Tchangang, Michel Subor)
PROJECTIONS EN PLEIN AIR AU FORD AMPHITHEATRE
Centurion - Angleterre (réalisateur / auteur Neil Marshall producteurs Christian Colson, Robert Jones CAST Michael Fassbender, Dominic West, Olga Kurylenko)
Le Dernier Exorcisme (Daniel Huck Stamm DIRECTEUR Botko écrivains, Abraham PRODUCTEURS Gurland Andrew Marc, Thomas A. Bliss, Eric Newman, Eli Roth Patrick Fabian CAST, Bell Ashley, Bahr Iris, Caudle Alyson Jamie, Herthum Louis, Tony Bentley, Shanna Forrestall Jones Caleb,)
The People vs George Lucas - (Directeur Alexandre O. Philippe PRODUCTEURS Vanessa Philippe, Kerry Deignan Roy, Robert Muratore, Anna Higgs, Alexandre O. Philippe FEATURING Gary Kurtz, Neil Gaiman, Dave Prowse, Sandy Lieberson, Anthony Waye)
Thunder Soul (Réalisateur Mark Landsman PRODUCTEURS Keith Calder, Mark Landsman, Jessica Wu)
Scène internationale
La Chute (La caída) (1959) - Argentine (Réalisateur / Producteur Leopoldo Torre Nilsson ECRIVAINS Leopoldo Torre Nilsson, Beatriz Guido CAST Elsa Daniel, Lautaro Murúa, Duilio Marzio)
La main dans le piège (La mano en la trampa) (1961) - Argentine (Directeur Leopoldo Torre Nilsson ECRIVAINS Leopoldo Torre Nilsson, Beatriz Guido, Ricardo Muñoz Suay, Ricardo Luna PRODUCTEURS Néstor Gaffet, Leopoldo Torre Nilsson CAST Francisco Rabal, Elsa Daniel, Leonardo Favio, Hilda Suarez )
La Maison de l'Ange (La casa del Ángel) (1957) - Argentine (Réalisateur / Producteur Leopoldo Torre Nilsson ECRIVAINS Leopoldo Torre Nilsson, Beatriz Guido, Martin Rodríguez Mentasti CAST Elsa Daniel, Lautaro Murúa, Guillermo Battaglia, Bárbara Mujica) -
Les sept fous (Locomotives los Siete) (1973) - Argentine (Directeur Leopoldo Torre Nilsson ECRIVAINS Luis Estrada Pico, Mirtha Arlt, Beatriz Guido, Leopoldo Torre Nilsson PRODUCTEURS Leopoldo Torre Nilsson, José Alfredo Alcón Slavin CAST, Norma Aleandro, Héctor Alterio, Thelma Biral, Sergio Renan, José Slavin, Leonor Manso)
Les films de Leoplodo Torre Nilsson (1924 - 1978)
Sélections de la FESTIVAL DU FILM Ambulante:
Un jour de moins (Menos día ONU) - Mexique (Directeur Dariela Ludlow Ludlow PRODUCTEURS Dariela Deloya, Issa Guerra) -
Présomption de culpabilité (Presunto coupable) - Mexique (directeurs Roberto Hernández, Geoffrey Smith PRODUCTEURS Layda Negrete, Roberto Hernández, Martha Sosa, Yissel Ibarra FEATURING Antonio Rodríguez Zúñgia, Eva Gutiérrez, Rafael Herdia)
Le rapport de Toledo (El informe Toledo) - Mexique (Directeur Albino Alvarez Gomez Gomez PRODUCTEUR Germaine Haro FEATURING Francisco Toledo, Carlos Monsiváis, Elena Poniatowska, Roberto Doniz, Peter Bramsen).
PROJECTIONS DE LA COMMUNAUTÉ:
Grandes Performances : les réfugiés climatiques (Réalisateur / auteur Michael P. PRODUCTEURS Nash Michael P. Nash, Justin Hogan FEATURING Rajendra K. Pachauri, Stephen Schneider, Jr. Ritter projet de loi, Lester R. Brown, Newt Gingrich, Wangari Maathai, Ken Salazar, John Kerry, Nancy Pelosi, Tino Cuellar, Yvo De Boer)
Gasland (Directeur / producteurs WRITER Josh Fox Trish Adlesic, Fox Josh, Molly Gandour FEATURING Fox Josh, Coburn Théo, ALMENDARIZ Al, John Fenton & Kathy, Mike & Markhan Marsha, Amee & Jesse Ellsworth, Mae Debbie, Farnelli Pat, McClure Renée, Jeff et Rhonda Locker, Lewis Meek, Lisa Bracken, Weston Wilson, Calvin Tilman, Scott Stinger, James Gennaro)
Lost Angels (Producteur WRITER Napper DIRECTEUR Thomas Triano Christine Agi Orsi FEATURING Kevin (KK) Cohen, Manuel (OG) Compito, Danny Harris, Harris Lorraine Linda, Leven Anne Lea, Terry (Detroit) Hughes, Albert (Bam Bam) Olson, Steve (General Dogon) Richardson, racontée par Catherine Keener)
Projet: Impliquer: Une loi sur les petites (Réalisateur / auteur Jennifer Arnold PRODUCTEURS Jennifer Arnold, Patti Lee, Jeffrey Soros avec Chris Mburu, Patrick Kimani, Jane Wanjiru Muigai, Hilde retour)
Au-delà:
All About Evil - (Réalisateur / auteur Joshua Grannell PRODUCTEURS Darren Stein, Brian Benson, Debbie Brubaker CAST Natasha Lyonne, Thomas Dekker, Cassandra Peterson, Mink Stole, Noah Segan)
Bitter Feast - (Réalisateur / auteur Joe Maggio PRODUCTEURS Larry Fessenden, Peter Phok, Brent Kunkle CAST James LeGros, Joshua Leonard, Amy Seimetz, Larry Fessenden, Owen Campbell, Tobias Campbell, Megan Hilty, John Speredakos, Mario Batali)
Mandrill - Chili (réalisateur / auteur Ernesto Díaz Espinoza producteur Derek Rundell CAST Marko Zaror, Céline Reymond, Alejandro Castillo, Luis Alarcón, María José Prieto, Catalina Olcay, Agusto Schuster)
Separado! - Pays de Galles (directeurs Gruff Rhys, Dylan Goch PRODUCTEUR Catryn Ramasut) Séances spéciales:
La vie de Richard Wagner (1913) - Allemagne (directeur Carl Froelich écrivain William Wauer PRODUCTEUR Oskar Messter FEATURING Giuseppe Becce)
Utopia en quatre mouvements - (Directeurs Sam Green, David Cerf PRODUCTEURS Sam Green, Carrie Lozano, Jasmine Dellal)
Le Wheeler Boys - (Réalisateur Philip G. Flores ECRIVAINS Max Doty, Philip G. Flores PRODUCTEUR Chase B. Kenney CAST Billy Campbell, Portia Doubleday, Haley Ramm, Alex Frost, Joshua Logan Moore, Lorenzo James Henrie, Connor Price, Alex Russell)
COLLABORATIONS UCLA Film Archive & TELEVISION
L. A. Film Critics: les films qui Got Away:
La fille la plus heureuse dans le monde (Cea mai fericita fata din lume) - Roumanie (réalisateur Radu Jude WRITER Radu Jude, Augustina Stanciu PRODUCTEUR Ada Solomon CAST Andreea Bosneag, Andi Vasluianu, Serban Pavlu, Vasile Muraru, Nicoleta Popa, Doru Catanescu)
Katalin Varga - Roumanie / Royaume-Uni (réalisateur / auteur / producteur Peter Strickland CAST Hilda Peter, Tibor Palffy, Norbert Tanko, Melinda Kantor, Sebastian Marina, Roberto Giacomello, Laszlo Matray)
Downtown Confidentiel:
Le Driver (1978) - (Réalisateur / auteur Walter Hill PRODUCTEUR Lawrence Gordon CAST Ryan O'Neal, Bruce Dern, Isabelle Adjani)
Hickey et Boggs (1972) - (Directeur Robert Culp WRITER Walter Hill PRODUCTEUR Fouad Said CAST Robert Culp, Bill Cosby, T-Ronce Allen, Rosalind Cash)
Le Programme de dépistage Film Foundation
Il Gattopardo (Le Guépard) (1963) - Italie (Directeur Luchino Visconti ECRIVAINS Suso Cecchi d'Amico, Pasquale Festa Campanile, Enrico Medioli, Massimo Franciosa, Goffredo Lombardo Luchino Visconti PRODUCTEUR CAST Burt Lancaster, Claudia Cardinale, Alain Delon)
Le Salon de musique (Le Salon de musique) (1958) - Inde (réalisateur / auteur / producteur Satyajit Ray CAST Chhabi Biswas, Padmadevi, Pinaki Sengupta)
Courts métrages:
L'Armoire - Canada (Travis Jamie directeur)
Babioles - Matray directeur de France ()
Né Sweet - Etats-Unis / Cambodge (Cynthia Wade)
Charlie et le lapin (Directeurs Rodrigo Ojeda-Beck, Machoian Robert)
Chicken Heads - Territoires palestiniens / Etats-Unis (Jarbawi Bassam directeur)
Ellis Dock & le No LSD-n (Réalisateur James Blagden)
Poulet Au revoir, Adieu chèvre - Etats-Unis / Nigeria / Danemark (Directeur Julius Onah)
L'Histoire de l'aviation - Hongrie / France (Bálint Kenyeres directeur)
Je Ne Air - Angleterre (directeur Martina Amati)
Incident dans une banque - Suède (Ruben Östlund DIRECTEUR)
Laredo, au Texas (Adizes Topaz directeur)
Lonely Girl - Australie (Evans Kyle directeur)
Love Suicides - Yeo DIRECTEUR Malaisie (Edmund)
The Lucky Ones - La Pologne (Directeur Tomasz Wolski)
Madagascar, un carnet de voyage - France (Dubois Bastien Directeur)
Megaheavy - Danemark (Fenar DIRECTEUR Ahmad)
M. Gombo (Directeur T. G. Herrington)
Mon ami Bête - Ecosse (Ewan Torrance directeur)
Mon ami invisible - Espagne (Directeur Pablo Larcuen Bertran)
Night Mayor - Canada (Guy Maddin directeur)
Old Fangs - Irlande (Merigeau Adrien ADMINISTRATION, Alan Holly)
Un parachute de chute en Sibérie - Australie (Meadows Ian directeur)
La Reine (Christina Choe directeur)
Rita - Italie (Piazza Antonio ADMINISTRATION, Fabio Grassadonia)
Fugitif - Canada (Cordell Barker Directeur)
Le S From Hell (Ascher Rodney directeur)
Les graines de l'automne - Suède (Patrik Eklund DIRECTEUR)
L'homme Six Dollar Fifty - Nouvelle-Zélande (Mark Albiston ADMINISTRATION, Louis Sutherland)
Alcooliques réussie (Directeur Vogt Jordan-Roberts)
Soudée (Nelson Jenni directeur)
Tussilago - Suède (Directeur Jonas Odell)
Wagah - Inde / Pakistan / Allemagne (Sen Supriyo directeur)
L'Hôpital de Wonder - Etats-Unis / Corée du Sud (Shim Shimbe DIRECTEUR Beomsik)
Shorts High School:exposent les talents :AVENIR
Alisha (DIRECTEUR Citron Daniel)
L'antagoniste(Administration peut Bartlett, Kevin LeStarge)
By My Side(Ekren Samuel directeur)
Le président, le fort, et le balai(Directeurs Chun Paul, Cheyton Jain)
Dem Chaussures (Maltz Adam ADMINISTRATION, Lucas Casso)
L'évolution des Ciseaux(Directeur Sergei Devo Acuña)
Pieds de sable (Pies de Arena)- Mexique (directeurs Michelle Cortés Rincón Jocelyne, Andrea Gabriela Rincón Cortés)
Fire in the Dark (Réalisateur John J. Gordon)
La Forêt (Clyde Rachel directeur)
Entretiens Ghetto (Rainey Fatima ADMINISTRATION, Cristina Guerra)
Une gomme's Life(Tran Sophia directeur)
Howard Houblon (Brawer Dana directeur)
LA LA LOVE YOU (Sokoloff Max directeur)
Latch Key Kid(Directeurs Mark Duralde, Schugel Sarah)
Lillygol Joon(Directeur Holly Cramer)
Ecoute (Vernon Keisha ADMINISTRATION, Dargan John)
Love Forever & Always ...(Sullivan Hannah directeur)
Montag (Directeur Reid Hildebrand)
M. Snaptastic (Paciocco Sarah ADMINISTRATION, Tyler Jones)
Mujeres en Resistencia(Sandoval Lupe directeur)
Champignon (Sanguinetti Robby directeur)
Muet (Calvo Rebecca directeur)
Mon histoire (historia Mi)- Mexique (Damayra ADMINISTRATION Isabel Martinex Adame, Noeli Nataly Rodríguez Aguilar, Cerda Abigail Montserrat Álvarez)
Pas si différent (Zhang Junie directeur)
Pause - Réfléchissez avant d'agir(Rivera Directeur Walter)
Le Stand (Chuba Olivia directeur)
Nature morte (Feldman Lee Directeur)
Think About It (Britton Jasmine ADMINISTRATION, LaToya Campbel)
(ONU) Happyland (Directeurs Aidan Keith-Hynes, Reid Hildebrand)
Unplugged (Cragg Victoria ADMINISTRATION, Jake Farrell, Nathaniel Turner)
Ce qui est vert?(Hines André Directeur, Navarro Marisol, Sudaria Francis)
Qui suis-je? (Directeur Diana Lampiasi)
VIDEOS MUSIC:
Mélange éclectique 1 & 2
A Thing For Me: Metronomy- Megaforce directeur de France ()
Au-delà gît Nothin ': Bob Dylan(Edgerton Nash directeur)
Blonde Fire: The Hickey Underworld- Belgique (Vanhoutthegem Réalisateur Joe)
Coup au corps: Electric Six (Nabil directeur)
Breathturn: Hamac(Réalisateur David Altobelli)
Bubblicious: Rex the Dog - Geoffroy DIRECTEUR Angleterre (De Crécy)
Do It Again: Archange - Angleterre (Henry Scholfield directeur)
Do It Again: feat Galactic. Cheeky Blakk (Garfield Joey directeur)
Même sous la pluie: The Fiery Furnaces(Jacobson Scott Directeur)
Evident Utensil: Chairlift (Ray Tintori DIRECTEUR)
Fourrure dans ma casquette: Rob Roy (Lader Ethan directeur)
Heads Will Roll: Yeah Yeah Yeahs - Angleterre (Richard Ayoade directeur)
Heaven Can Wait: Charlotte Gainsbourg & Beck (Schofield Keith Directeur)
Ciel au purgatoire: la Sérénissime République - Canada (Levine Steiger réalisateur Ben)
Je suis perdu (Et le moment ne peut pas durer): Jason Lytle (Directeurs, l'Assemblée générale)
Je peux parler: Deux Club Cinéma porte - Megaforce directeur de France ()
I Say Fever: Ramona Falls (Nadelman DIRECTORStefan)
Si j'avais un cœur: Fever Ray - Suède (metteur en scène Andreas Nilsson)
Keep it Goin 'Louder: Major Lazer (Gouw DIRECTORSFerry, Jason Miller)
Tenez-moi dans mon avion: WhoMadeWho - Danemark (Stahl Réalisateur William)
Enfants: MGMT (Ray Tintori DIRECTEUR)
Kisses Over Babylon: Edward Sharpe et les zéros magnétique (Isaïe Seret directeur)
La Musica: Hécube (Musil Keith Directeur)
Let Love Rule: Lenny Kravitz vs justice (Schofield Keith Directeur)
Move (If You Wanna): Mims (Schofield Keith Directeur)
Morgenrot: Hauschka - Luxembourg (Desom Jeff directeur)
A Volta: N.A.S.A. (Tylevich Alexei directeur)
No One Does It Like You: Department of Eagles (Filles ADMINISTRATEURS Patrick, Marcel Dzama)
Northern Lights: Bowerbirds (Amato Matt directeur)
Pon De Etage: Major Lazer (Wareheim Eric Directeur)
Bear Ready, Able: Grizzly (Allison DIRECTEUR Schulnik)
Réunis: Fan Death (Opaine Vent DIRECTEUR Dandilion)
Voir Fernando: Jenny Lewis (Tanner Alan directeur)
Swing fraises: Coldplay (Shynola directeur)
Supertime: Berndsen - L'Islande (Directeur Helgi Johannsson)
Thanatos: Soap & Skin - Autriche (Stefan DIRECTEUR Ramirez Perez)
Cette Too Shall Pass: OK Go (Frost DIRECTORSJames, OK Go, Synn Labs)
Les chasseurs Trouble: Astronautalis (Hubbard Réalisateur Mark)
Vous vous être familier: William équipe - Belgique (Bergmans ADMINISTRATION Joris, Michele De Feudis)
Big In Japan: Une enquête sur le vidéo clip japonais
Fast Pass de 1000 $
VIP Express: pas d'attente. Tous les accès

admission prioritaire pour un (1) à toute projection de gala, un dépistage régulier, conversation, accès à la piscine pour pause café.
Deux (2) billets pour la soirée d'ouverture du film et Parti du Juin 17 .*
Deux (2) billets pour le film de clôture et la Parti du 27 Juin .*
Entrée pour deux (2) au "live.create ZonePerfect. salon."
Entrée pour deux au "mixer Festival" .**
BONUS: (2) admission à la première de la saga Twilight: Eclipse du Juin 24 sur invitation seulement .Absolument non-transférables. Un nombre très limité de ces invitations bonus sont disponibles, jusqu'à épuisement des stocks.

INDUSTRIE PASS 600 $

La clé du Festival

(lesTitulaires de la carte doivent fournir une preuve de l'adhésion au cinéma indépendant ou d'un autre emploi dans l'industrie du film et affilier.)

Tarif général pour un (1) à toute projection du gala, conversation,accès piscine pour chat,pause-café.
Un (1) billet pour la soirée d'ouverture du film et Parti du 17 Juin.*
Un (1) billet pour le film de clôture et la Parti du 27 Juin.*
Accès pour un (1) à "live.create ZonePerfect. salon"
Accès pour un (1) à "mixer Festival" .**
Cinq (5) passe en plus pour une journée à "ZonePerfect". créer un salon. **
BONUS: (1) admission à la première de la saga Twilight: Eclipse du 24 Juin, sur invitation seulement . Absolument non-transférables. Un nombre très limité de ces invitations bonus sont disponibles, jusqu'à épuisement des stocks.

CINEMANIA PASS 400 $

Profitez du meilleur du Festival

Vingt (20) billets pour n'importe quelle projection de gala sélectionnés à l'avance,ou Deux (2) billets pour le film de clôture et soirée de clôture du 27 Juin,dépistage régulier,conversation, parler au bord de la piscine et pause café .*
Accès pour un (1) au "live.create ZonePerfect. salon."
Accès pour un (1) au "mixer Festival" .**
Cinq (5) passe en plus pour une journée au "live.create ZonePerfect salon."
Admission Gratuite à d'autres séances régulières pour lesquelles vous n'avez pas de billet.

CITY (des anges) Pass 200 $

Terrific introduction au Festival

Dix (10) billets pour n'importe quelle projection de gala sélectionné à l'avance,dépistage régulier, conversation, accès à la près piscine pour bavarder avec un café.
Accès pour un (1) à "live.create ZonePerfect salon."
Accès pour un au "mixer Festival (1)" **
Un autre passe une journée au salon "live.create ZonePerfect."

* Chaque RSVP est exiger ainsi que le billet papier pour l'admission

** En fonction des places disponibles

FESTIVAL 5-PACK: Créer votre propre festival

50,00 $ (note: pas de réduction à ce sujet)

Quatre (4) admissions au Festival ou conversation, sélectionnés à l'avance.

(1) l'admission d'une journée au "salon Zone live.create Perfect"

FORD note 4-pack 40,00 $ (: pas de réduction à ce sujet)

Un (1) l'admission de chacune des projections à l'Amphithéâtre John Anson Ford, Juin 23, 24, 25 et 26

ADD ONS

Option d'achat de stationnement à LA Live, Juin 17 D 27, pour seulement $ 65 (au taux régulier de $ Festival 8/jour)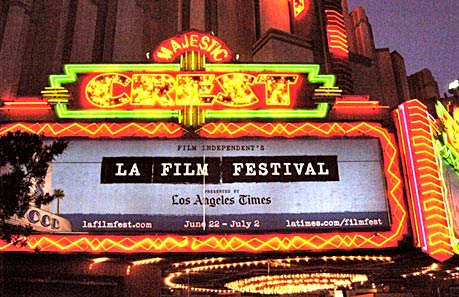 Voici les Salles où seront acceuillis les divers évènements et projections:
California Plaza 350 S, avenue Grand
Downtown indépendants 251, rue South Main
GRAMMY Musée 800 West Olympic Boulevard
L. A. Live 800 West Olympic Boulevard
Nokia Theatre 1111, rue Figueroa Sud
L'Orpheum Theatre 842 Broadway Sud
Roy Disney et Edna / CalArts Théâtre REDCAT 631 West 2nd Street
Regal Cinemas 14@L.A. Live 1000 West Boulevard olympique
En bref,un Festival pour tout les goûts,ou néanmoins il faut prévoir un budget assez conséquent d'au moins 200 dollards pour espérer voir un maximum de films et documentaires,ne parlons même pas des Pass à 1000 dollards et 600 dollards qui permettent d'accéder à l'Avant-Première d'Eclipse!
Donc,pour ma part j'attendrai vaillamment le 5 juillet au Grand Rex pour voir ce très attendu Troisième Volet,qui j'en suis presuader nous réservera tout autant de surprises et de plaisir! (et avouons le 10 euro c'est tout de même plus résonnable en terme de Prix!...)
Source:Los angeles film festival